The Big Ten Academic Alliance announces support for the LYRASIS Open Access Community Investment Program
Jun 8, 2022, 07:00 AM
The fifteen libraries of the Big Ten Academic Alliance have made a collective investment of $45,000 to support the LYRASIS Open Access Community Investment Program (OACIP) general fund that finances open access content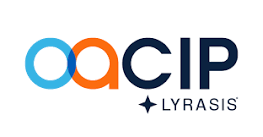 The fifteen libraries of the Big Ten Academic Alliance have made a collective investment of $45,000 to support the LYRASIS Open Access Community Investment Program (OACIP) general fund that finances open access content including

Algebraic Combinatorics (ALCO)

, a peer-reviewed mathematics journal owned by mathematicians, dedicated to free dissemination of research, and committed to non-APC Open Access publishing, with no fees for authors or readers.

History of Media Studies (HMS)

, a new, peer-reviewed, scholar-run, diamond OA journal founded to augment understanding of the ways that media have been conceived, investigated, and studied around the world.

Journal of Librarianship and Scholarly Communication (JLSC)

, a peer-reviewed, open access journal with no article processing charges. JLSC is particularly interested in the intersection of librarianship and publishing and the resulting role of libraries in both content dissemination and content creation.



Maurice York, Director of Library Initiatives at the Big Ten Academic Alliance stated, "We are pleased to be able to partner with LYRASIS and the broader academic community to collectively fund this open access content initiative. Advancing the growth of open scholarship is a central goal of BTAA libraries and investing in the alternative forms of open publishing is a key part of creating a thriving open knowledge ecosystem. Programs such as this move the community closer to a more equitable and sustainable future."
"Big Ten Academic Alliance's increasing investment in open initiatives is a testament of their commitment to create something even more impactful than the combined effort of their individual members. Their collective support of the Open Access Community Investment Program is a significant move toward supporting an important and rich part of scholarly communication – community-driven, non-APC, OA Diamond journals," said Celeste Feather, Senior Director of Content and Scholarly Communication Initiatives at LYRASIS.
About the Big Ten Academic Alliance
The Big Ten Academic Alliance is the nation's preeminent model for effective collaboration among research universities. For more than half a century, these world-class institutions have advanced their academic missions, generated unique opportunities for students and faculty, and served the common good by sharing expertise, leveraging campus resources, and collaborating on innovative programs. Governed and funded by the provosts of the member universities, Big Ten Academic Alliance mandates are coordinated by a staff from its Champaign, Illinois headquarters. The fifteen world-class libraries of the Big Ten Academic Alliance members include Indiana University, Michigan State University, Northwestern University, Ohio State University, Pennsylvania State University, Purdue University, Rutgers University–New Brunswick, University of Illinois at Urbana–Champaign, University of Iowa, University of Maryland, University of Michigan, University of Minnesota, University of Nebraska–Lincoln, University of Wisconsin–Madison, and the University of Chicago.

About LYRASIS
LYRASIS is a global, non-profit membership organization whose mission is to support enduring access to the world's shared academic, scientific, and cultural heritage through leadership in open technologies, content services, digital solutions, and collaboration with archives, libraries, museums, and knowledge communities worldwide. LYRASIS organizational and staff values are communication, respect, collaboration, impact, and service.