International Research Experience Program
International Research Experience Program
The Big Ten Academic Alliance and the FIGURE Network have partnered together to create the International Research Experience Program (IREP), which allows students enrolled in a FIGURE Network CMI program to apply for short-term research opportunities at participating Big Ten Academic Alliance universities.
In a globalized innovative economy, most companies are dealing with both international cooperation and international competition. In order to be prepared to face these challenges, an international mobility of at least 3 months (6 months or a semester recommended) for CMI students is compulsory in order to earn the CMI degree.
IREP is only open to scholars enrolled in the FIGURE CMI degree.
How it Works
CMI scholars enrolled in a participating FIGURE Network university may indicate their interest in participating in research experience at a Big Ten Academic Alliance university by submitting an application through this website. Information submitted by the CMI scholars will be shared with all participating Big Ten universities, who will then indicate which scholars they may be willing to host. The Big Ten Academic Alliance will notify applicants if a Big Ten Academic Alliance University has selected them as a scholar that they may be willing to host for a research opportunity.
CMI scholars will respond to the Big Ten Academic Alliance headquarters, indicating whether they would like to pursue a placement process with the Big Ten University that has selected them. In the case of a student receiving multiple invites, the scholar will have an opportunity to indicate a university preference.
After this point, the host campus and CMI scholar will work directly to establish their relationship terms and timeline.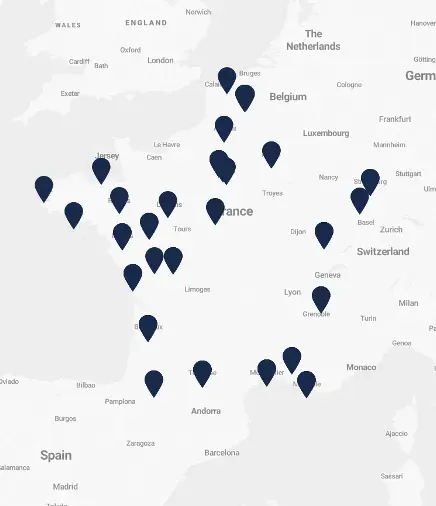 The CMI degree is available to scholars enrolled in one of 18 fields of study at 31 different French universities.