Host Universities
Host Universities

The Big Ten Academic Alliance and the FIGURE Network have partnered together to create the International Research Experience Partnership (IREP). IREP allows students enrolled in a FIGURE Network CMI program to apply for short-term, non-credit bearing, unpaid research opportunities at participating Big Ten Academic Alliance universities.
Big Ten universities offer more than 1,850 different programs of study and the Big Ten Academic Alliance has a nationally-renowned portfolio of dynamic programs and initiatives that enrich the offerings available to students, faculty, and administrators at each university.
When you join a Big Ten Academic Alliance university, your opportunities expand exponentially across the breadth of the member universities.
Host Universities--Cycle 2: Spring 2020
University of Illinois at Urbana-Champaign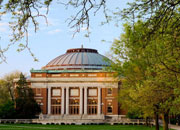 The University of Illinois at Urbana-Champaign is in the twin cities of Champaign and Urbana in east-central Illinois, near the cities of Chicago, Indianapolis, and St. Louis. The University is a world leader in research, teaching and public engagement, distinguished by the breadth of programs, broad academic excellence, and internationally renowned faculty.
Indiana University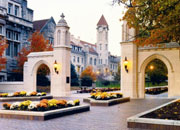 Indiana University attracts students from around the globe who want the ideal college experience—great traditions, a gorgeous campus, international culture, Big Ten sports, and an active academic climate. Innovation, creativity, and academic freedom are hallmarks of IU Bloomington and its world-class contributions in research and the arts.
University of Iowa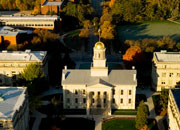 The University of Iowa is a major national research university located on a 1,900-acre campus in Iowa City in southeast Iowa, on the Iowa River. The University has world-renowned research programs in genetics, hydraulics, and speech and hearing, and has recorded major innovations in agricultural medicine, biocatalysis, biomedical engineering, biomedical sciences, and pharmacology education.
University of Michigan
World-class faculty. Groundbreaking research. An exceptional health system. Beautiful surroundings. A robust cultural life. Welcome to the University of Michigan, a place with a storied past and a boundless future. The University of Michigan invites you to explore the diverse and vibrant community that makes The Michigan Difference come to life.
Global Michigan--FIGURE Network Info.
University of Minnesota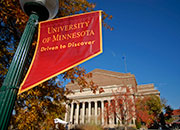 The University of Minnesota-Twin Cities is world-renowned for its great academics, great opportunities, great location, and great value. As a member of the esteemed Association of American Universities, the University of Minnesota is proud to offer the highest quality academic programs to students in a vibrant campus community.
Northwestern University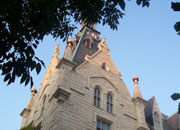 Northwestern University combines innovative teaching and pioneering research in a highly collaborative environment that transcends traditional academic boundaries. Northwestern University provides students and faculty exceptional opportunities for intellectual, personal and professional growth in a setting enhanced by the richness of Chicago. Northwestern's 10 graduate and professional schools offer more than 100 graduate degree programs.
Ohio State University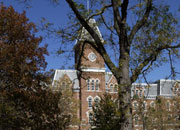 The Ohio State University is one of America's largest and most comprehensive institutions. Students select from 170 undergraduate majors and more than 250 master's, doctoral, and professional degree programs. Rated one of the nation's top-20 public universities, the Ohio State University is further recognized by a top-rated academic medical center and a premier cancer hospital and research center.
Rutgers University
Rutgers, The State University of New Jersey, is a leading national research university and the state's preeminent, comprehensive public institution of higher education. Established in 1766, the university is the eighth oldest higher education institution in the United States. More than 69,000 students and 22,500 full- and part-time faculty and staff learn, work, and serve the public at Rutgers locations across New Jersey and around the world. Rutgers is dedicated to teaching that meets the highest standards of excellence; to conducting research that breaks new ground; and to providing services, solutions, and clinical care that help individuals and the local, national, and global communities where they live.
Rutgers' flagship--Rutgers University-New Brunswick--is ranked among the world's top 80 universities, and is also an Association of American Universities (AAU) institution. Rutgers' School of Engineering is built on a commitment to fostering the integration of education and research to achieve transformational innovation that is ethically responsible and sustainable.