Diversity and Recruitment
Diversity and Recruitment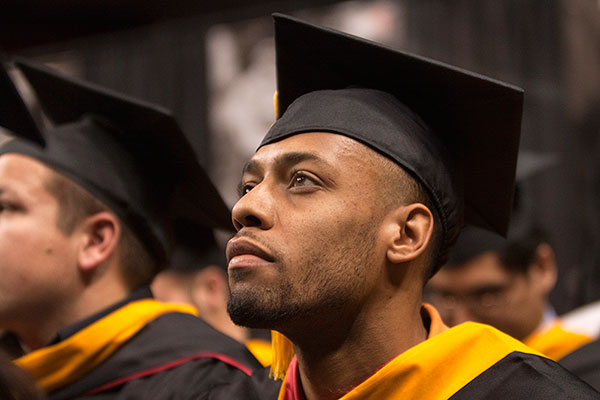 Big Ten Academic Alliance universities are committed to fostering campus communities that reflect the broader diversity of our nation. From undergraduate research to the doctorate, member universities share resources for recruiting and developing diverse talent pools.
The Big Ten Academic Alliance Summer Research Opportunities Program ( SROP) provides a valuable opportunity for faculty to mentor and recruit a diverse pool of prospective graduate students. For more than 20 years, SROP has helped underrepresented students prepare for graduate school by providing an intensive research experience with a faculty mentor. At the end of the summer, 90% report that they plan to attend graduate school. For more information about getting involved as a mentor, contact the SROP coordinator at your SROP university.

The Big Ten Academic Alliance and the Associated Colleges of the Midwest (ACM) are working together to foster a more inclusive pathway to college professorships. The joint effort, launched with $8.1 million grant from The Andrew W. Mellon Foundation, aims to expand participation by underrepresented groups in the career pipeline from college student to liberal arts college professor. The seven-year initiative, called the Undergraduate and Faculty Fellows Program for a Diverse Professoriate, gathers institutions from the two sectors on an unusual scale-- bringing together the liberal arts colleges in the ACM with the Big Ten Academic Alliance's research universities to build multiple levels of connection among the institutions, their students and faculty. The program will offer college students paid summer research opportunities in the humanities, humanistic social sciences and the arts at the Big Ten universities. It will also help the ACM member institutions attract new Ph.D.s interested in helping the colleges strengthen diversity on their campuses through a new program of faculty fellowships. Funds will also underwrite workshops to help colleges use inclusive hiring practices.

The Big Ten Academic Alliance/ACM project complements another effort supported by the Big Ten Graduate Deans and funded by a National Science Foundation Alliance for Graduate Education and the Professoriate (AGEP) Transformation grant. By leveraging resources and gleaning the expertise of our member institutions, we are able to offer the Professorial Advancement Initiative (PAI) that links postdoctoral scholars, faculty, and staff across our campuses. The goal of the PAI is to develop a high-quality mentoring network that will improve the transition of postdoctoral scholars into the professoriate in the STEM disciplines and double the number of URM faculty members hired at Big Ten institutions. The PAI is designed to prepare and train URM postdoctoral scholars in STEM disciplines for transition to tenure track faculty positions within our institutions.
For more information, please see: