Research Impact
Research Impact
The PAI research has focused on examining how a high quality-mentoring network can improve postdoctoral researchers' transition into the professoriate. Using in-depth qualitative interviews as well as surveys, our research has investigated experiences of postdocs from minoritized groups within STEM disciplines (Yadav et. al., 2020) as well as how our professional development workshops have influenced their self-efficacy in grantsmanship, pursue academic positions, and transition successfully to a tenure-track faculty role (Yadav and Seals, 2019). Our findings suggest that postdocs of color face unique set of challenges, including micro-aggressions, challenges to their competence, different work expectations, expectations to be representatives of minorities in general, and different treatment" (Yadav et al., 2020, p. 176). Our in-depth interviews informed the PAI professional development workshops that focused on meeting the needs of postdocs of color rather than use a "one size fits all" approach (Yadav, Smith, Farber, Smith, 2021). The impact of our workshops was measured using surveys, which suggested that because of our work postdocs self-efficacy in applying for academic positions and grantsmanship increase significantly. Below are published articles and select conference presentations.
Publications
Yadav, A., Smith, M. J. T., Farber, C. R., & Mason, L. J. (2021). Professorial Advancement Initiative: A cross institutional collaboration to increase faculty diversity in STEM. Frontiers in Psychology, 12. DOI: 10.3389/fpsyg.2021.733173.

Abstract
In this paper, we describe the model for faculty diversity developed as part of the Professorial Advancement Initiative (PAI) funded under the NSF AGEP program. The PAI, consisting of 12 of the 14 Big Ten Academic Alliance universities,

had the goal of doubling the rate at which the universities hired tenure-track minoritized faculty, defined by National Science Foundation as African Americans, Hispanic/Latinx, Native Americans, and Pacific Islanders. This paper reviews the key programmatic elements of the PAI and discusses lessons learned and the practices developed that helped the Alliance achieve its faculty diversity goal.


Yadav, A., Seals, C. D., Sullivan, S. M., Lachney, M., Clark, Q., Dixon, K. & Smith, M. J. T. (2020). The forgotten scholar: Underrepresented minority postdoc experiences in STEM fields. Educational Studies, 56

(2)

, 160-185, DOI: 10.1080/00131946.2019.170252.

Abstract
The postdoctoral pathway to the professoriate is an important source of future faculty talent. This paper focuses on underrepresented minority (URM) postdocs and the challenges they face as they prepare for tenure track positions in the academy. To date much of the research on URM success in science technology engineering and mathematics (STEM) fields has focused on student interest in STEM fields and STEM curricula both at the K-12 and undergraduate levels. By comparison very little attention has been given to studying the career issues of URM STEM postdocs seeking to enter the professoriate especially from a critical race lens. The postdocs who participated in our study completed an interview which probed self-efficacy sense of belonging social identity and challenges in the field. After coding and the analysis 26 sub-themes emerged including feelings about the culture of their work environment and perceptions of stereotypes and biases. The results of the study which are broadly applicable have improved our understand- ing of the factors affecting the progression of URM postdocs into the professoriate and have informed mentor training and career success strategies for URM postdocs.


Yadav, A., & Seals, C. (2019). Taking the next step: Supporting postdocs to develop an independent path in academia. International Journal of STEM Education, 6(1), 1-15. DOI: 10.1186/s40594-019-0168-1

Abstract


Background

: In the USA, 28.5% of the population is considered underrepresented minority (URM) population; however, fewer than 8 % of US' research faculty in science, technology, engineering, and mathematics (STEM) disciplines are minorities (National Research Council, Expanding underrepresented minority participation: America's science and technology talent at the crossroads, 2011). In order to diversify the faculty, Big Ten Academic Alliance's Professorial Advancement Initiative (PAI) provided high-quality professional development for URM postdocs across multiple institutions. This study is part of the larger PAI project and examined the goals and experiences of URM postdoctoral fellows in science, technology, engineering, and mathematics (STEM) disciplines. In addition, we investigated the influence of a professional development workshop on postdocs' self-efficacy to pursue grants, improve relationship with their mentor, and apply for academic jobs.
Results: Our findings suggest that URM postdocs face a number of challenges in their position and lack the confidence, knowledge, and skills to pursue a career in academia. Our professional development workshops focused on developing postdocs' skills to pursue faculty positions significantly increased their self-efficacy in grant writing, improving relationship with their mentor, and applying for academic jobs.
Conclusion: Our findings have important implications for postdoctoral training and providing professional development opportunities for minority postdocs in order to diversify the faculty in STEM disciplines. Future research should examine the long-term influence of workshops to prepare postdocs to pursue and be successful in academia.
Presentations
Yadav, A. (2018, March). Postdoc perceptions of their mentoring: Results from AGEP-PAI. Paper presented at AGEP National Research Conference, Berkeley, CA.
Seals, C., Clark, Q.,

Yadav, A., Dixon, K., Soto, C., & Nancy Schwartz (2017, April).

The Forgotten Scholar: Professional Development for Minority Postdocs in STEM.

Selected to present at the American Educational Research Association Annual Meeting, San Antonio, TX.
Yadav, A., Seals, C., Schwartz, N., Risner, L., & McGee, R. (2017, March). NRMN-CAN & AGEP-PAI: Developing underrepresented postdocs for academia. Paper presented at Understanding Interventions, San Antonio, TX.
Yadav, A., Seals, C., Smith, M., & Farber, C. (2017, February).

Challenges & efficacy of underrepresented minority postdocs of STEM

.

Presented at the AGEP National Forum, Washington, DC.
Yadav, A., Soto, C., Clark, Q., Dixon, K. & Smith, M. (2016, April). Examining challenges for underrepresented minority (URM) postdoc into the professoriate in STEM disciplines.

Paper presented at the Annual Meeting of American Educational Research Association, Washington, DC.
Yadav, A., Soto, C., Smith, M., Cox, A., & Dixon, K. (2016, March). CIC professorial advancement initiative: Challenges and Opportunities to mentor underrepresented minority postdocs transition into the professoriate. Paper presented at Understanding Interventions, Philadelphia, PA.
Yadav, A., Soto, C., Smith, M., Marks, A, Dixon, K, & Clark, Q. (2016, March). Moving forward: Assessing preparedness of URMs for the transition to the professoriate. Poster session presented at the National Postdoctoral Association Annual Meeting, Grand Rapids, MI.
Yadav, A., Soto, C., Smith, M., Marks, A., & Dixon, K. (2015, May). CIC AGEP Professorial Advancement Initiative. Paper presented at Understanding Interventions, San Diego, CA.
---
University of Illinois • Indiana University • University of Iowa • University of Michigan • Michigan State University • University of Minnesota • University of Nebraska-Lincoln • Northwestern University • Ohio State University • Pennsylvania State University • Purdue University
University of Wisconsin-Madison

This material is based upon work supported by the National Science Foundation under AGEP-Transformation #1309028 and #1309173. Any opinions, findings, and conclusions, or recommendations expressed in this material are those of the author(s) and do not necessarily reflect the views of the National Science Foundation.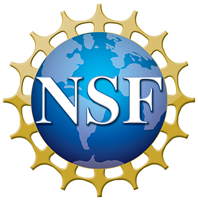 About NSF AGEP
AGEP Transformation Alliance projects are collaborative research projects representing new strategic alliances of institutions and organizations to develop, implement, and study evidence-based models to transform doctoral education, postdoctoral training, and faculty advancement for historically underrepresented minorities in specific STEM disciplines and/or STEM education research fields. Embedded social science and education research contributes to the knowledge base about how transformational models eliminate or mitigate negative factors and promote positive policies and practices for historically underrepresented minorities.