Professorial Advancement Initiative - Overview
Professorial Advancement Initiative - Overview
Transforming Hiring Culture, Individuals, and the Academy
About the Program
For over 30 years, the Big Ten Academic Alliance Graduate Deans have fostered pipeline programs designed to increase the number of underrepresented minority (URM) graduate student enrollments and faculty candidates. With a focus on multi-institutional and systemic change, Big Ten colleagues across the consortium are working together to create tools for transforming the hiring culture, individuals, and the academy by creating mentoring networks and programs that train search committees to recognize unconscious bias.
A key part of creating this systemic change is the Professorial Advancement initiative, funded by a $1.2 million National Science Foundation grant under the Alliance for Graduate Education and Professoriate Transformation (AGEP) program. The Professorial Advancement initiative employs a multi-layered strategy, with the goal of doubling the hiring rate of URM faculty in STEM disciplines among Big Ten campuses.
Individual Change
Through cross-institutional mentoring and coaching, the program is preparing more than 100 Big Ten URM postdoctoral scholars to transition to tenure-track faculty positions, including an online professional development program designed for focused skill development. The postdoctoral scholars also enroll in an online searchable directory used by search committees for faculty recruitment.
Systemic Change
Increasing diversity in our institutions goes beyond developing the individual—a systemic change is also necessary. Partnering with top academics on unconscious bias, a team of trainers has developed video case studies and facilitation guides that can be used to supplement current institutional search committee training. These videos help to facilitate discussion and understanding about fair and inclusive hiring practices that improve quality and diversity.
---
University of Illinois • Indiana University • University of Iowa • University of Michigan • Michigan State University • University of Minnesota • University of Nebraska-Lincoln • Northwestern University • Ohio State University • Pennsylvania State University • Purdue University
University of Wisconsin-Madison

This material is based upon work supported by the National Science Foundation under AGEP-Transformation #1309028 and #1309173. Any opinions, findings, and conclusions, or recommendations expressed in this material are those of the author(s) and do not necessarily reflect the views of the National Science Foundation.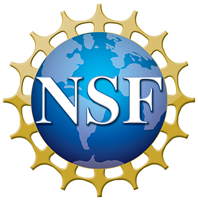 About NSF AGEP
AGEP Transformation Alliance projects are collaborative research projects representing new strategic alliances of institutions and organizations to develop, implement, and study evidence-based models to transform doctoral education, postdoctoral training, and faculty advancement for historically underrepresented minorities in specific STEM disciplines and/or STEM education research fields. Embedded social science and education research contributes to the knowledge base about how transformational models eliminate or mitigate negative factors and promote positive policies and practices for historically underrepresented minorities.